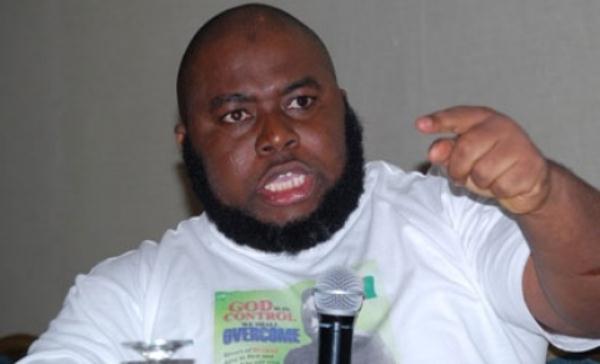 Former militant leader Asari Dokubo has mocked Muhammadu Buhari for being a 'photo President' even as he also mocked other prominent Nigerians like Charly Boy, Diezani Alison-Madueke and ex-President Goodluck Jonathan.
In a video circulating online, Dokubo can be seen lambasting Buhari for being a photo President who everyone now trooped to London to visit.

He chided Nigerians for voting into office, a president who was now only seen in photos and likened the situation to 'juju'- African voodoo.

Dokoubo took a swipe at the federal government for going after Diezani Alison-Madueke and other prominent Niger Delta indigenes as if they were the only people who had stolen Nigerian money.
He stated: "Danjuma was also given a field. He sold part of if for 500 million dollars. That is not corruption?"
"People like Diezani are very stupid and foolish. When you go to them, they tell you that you have to have capacity. So our own people are only qualified to protect pipeline."
He mocked the former Petroleum Minister for being abandoned by the people she gave contracts to, against her own kinsmen. Dokubo also attacked activist Charly Boy, for the events of the #ReturnorResign protest, during which the entertainer was allegedly teargassed by Policemen.
He mocked Charly Boy for fainting and stated that it was the entertainer who was not sensible.
According to Dokubo, Charly Boy had previously rejected the idea of Biafra; and was now being assaulted by the authorities. Dokubo further bashed former President Goodluck Jonathan for displeasing himself just to please everyone else.
He then stated: "Nigeria is not for Diezani, Nigeria is not for Charly Boy, Nigeria is not for us". He charged Nigerians to know themselves, and identify with their own ethnic groups. Dokubo ended by stating that "the only thing that can guarantee our freedom is the independence of Bifara".

See the video below: